Saturday, November 18, 2017
This rare green ground Dagestan rug dating from the 4th quarter of the 19th century has just arrived into stock. The contrast of the border and the field is superb. Size: 203 x 126cm. Price: £7000.
Please contact for further details.
---
Tuesday, October 3, 2017
Size: 12ft 8in x 9ft 10in (385 x 300cm).

Antique Persian Heriz carpet with a traditional medallion design, soft reds and light blues on an soft red ground giving a very light feel. Classic dark indigo blue border. The striking central medallion in dark indigo blue contrasts well with the soft reds. The carpet is of a scarce almost square size.

Circa 1900.

The Carpet is in excellent condition with slight wear and good pile.

This is a very good furnishing Heriz carpet.

The carpet is suitable for heavy domestic use.

The carpet has been hand washed and is ready for use or display.

Stock Number: H-164.
£4,500
---
Thursday, September 28, 2017
The images show the rug after restoration and click on the image to see how it looked originally. Outstanding restoration by our partner workshop in central Turkey.
---
Tuesday, September 19, 2017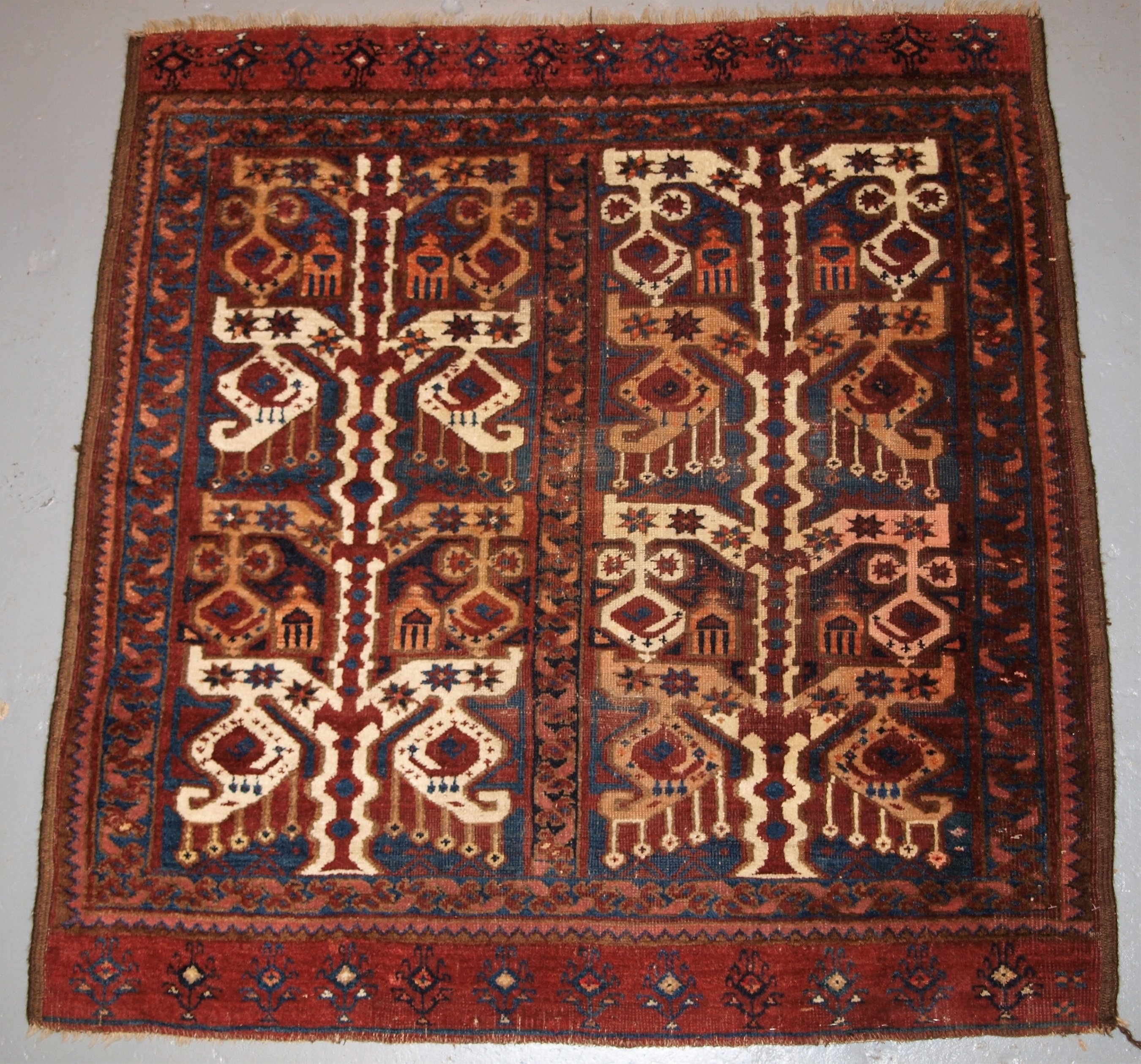 Please contact us for further details or view in the Turkmen rug section of the website.
---
Thursday, September 14, 2017
This rug is now sold, thank you.
---
Saturday, January 27, 2018
The Moreton in Marsh shop will be closed for a short winter holiday from Monday 29th January - Friday 2nd February. The shop will re-open on Saturday 3rd February at 10.00am.
I can be contacted at all times on 07774 644478.
---